Blame Game - (2018) - Netflix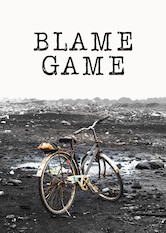 Hur du avblockerar alla filmer och TV-program på Netflix Inga saker var du är
48m -
Documentaries
In the murky world of global electronic waste, a lack of recycling, legal gray areas and ruthless businesses have resulted in a toxic dump in Ghana.
Director:

Albert Juliá

,

Juan Solera

Cast:
-
Netflix Rating:

6.2/5
Rotten Tomatoes Score:
NA
Countries Available in:

Inte tillgängligt där du bor? Lär dig hur du låser upp Netflix och titta på den här titeln.

Available Since:
2022-05-14
Similar Titles:

Synopsis:
Martin Behrens (Zehrfeld) is a Middle East expert for the German intelligence agency BND for whom he obtains information that leads to a U.S. drone strike on a wanted terrorist in Zahiristan. A few days later a terrorist attack presumed to be a payback for the drone strike hits all too close to home for Martin. Shaken to his core he starts to investigate the linked attacks on his own. What he uncovers will bring him to the realisation that the line between good and evil is far more narrow that he could have ever imagined.
Andra titlar som visas just nu