Cinema Novo - (2016) - Netflix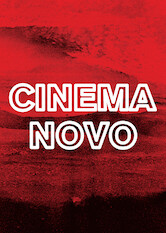 Hur du avblockerar alla filmer och TV-program på Netflix Inga saker var du är
1h32m -
Documentaries
Through film clips and interviews with trailblazing auteurs, this documentary explores the movement that forever transformed Brazilian movies.
Director:

Eryk Rocha

Cast:
-
Netflix Rating:

7.3/5
Rotten Tomatoes Score:
NA
Countries Available in:

Inte tillgängligt där du bor? Lär dig hur du låser upp Netflix och titta på den här titeln.

Available Since:
2021-07-22
Similar Titles:

Synopsis:
Cinema Novo is a movie-essay that investigates poetically the most important movement of Latin America cinema through the thoughts of its main auteurs: Nelson Pereira dos Santos Glauber Rocha Leon Hirszman Joaquim Pedro de Andrade Ruy Guerra Walter Lima Jr. Paulo César Saraceni among others.
Andra titlar som visas just nu